Awaken Your Feminine Event
Saturday, August 27, 1:00-4:00 PM
with an exclusive After-Party Event Ticketed Dinner
Hosted LIVE and in-person in Vancouver, WA, in a Yurt!
Leave feeling grounded and ready to receive. Most women want to be supported, but find they are doing too much and burned out. Where did their sassy spark go? Let me show you how to reignite it.
I have found moving universal energy to be deeply effective in helping people to let go of past struggles and as an excellent preparation to open themselves to what is next.  Vanessa has prepared meditations, visualization and energy work to support you in being mentally, emotionally, and spiritually ready to absorb today's wisdom teachings. 
This wisdom has always existed. It went underground for a long time, and now she is resurfacing.  I will be sharing with you like a sister or auntie would, on what I have learned.  The concepts of Divine Masculine and Divine Feminine are becoming more common.  Knowing this perspective has helped me understand myself, my marriage, struggles and my business much better.  Masculine and Feminine energies influence everything and I want to help you have this wisdom, too. 
Receiving is an integral portion of a life of ease. If you struggle to receive a compliment or a $5 Starbucks gift card, you're going to have trouble receiving a loving supportive relationship or the $500 you've been hoping will fall from the sky.  Women are asked to be busy and on-the-go.  But receiving requires being in your feminine and slowing down.  What if your gifts are right there for you, but they have to chase you to keep up?  I'll help you connect the dots on Divine Feminine energy so you can begin to experience more ease and more receiving. 
1:00PM – 1:30PM Opening Ritual
1:30PM – 3PM Teaching
Divine Masculine & Feminine Energies
Receiving
Moving Into Your Feminine
Activities / Discussion / Quiz
There will be a break at this time.
3:00PM – 3:15PM Q&A and Offerings

3:15PM – 4:00PM Closing Ritual

After Party (for those who Purchased this experience)
5 or 5:30PM (will last about 90min) Intimate dinner with Vanessa and 4 other guests at a local restaurant, includes additional swag.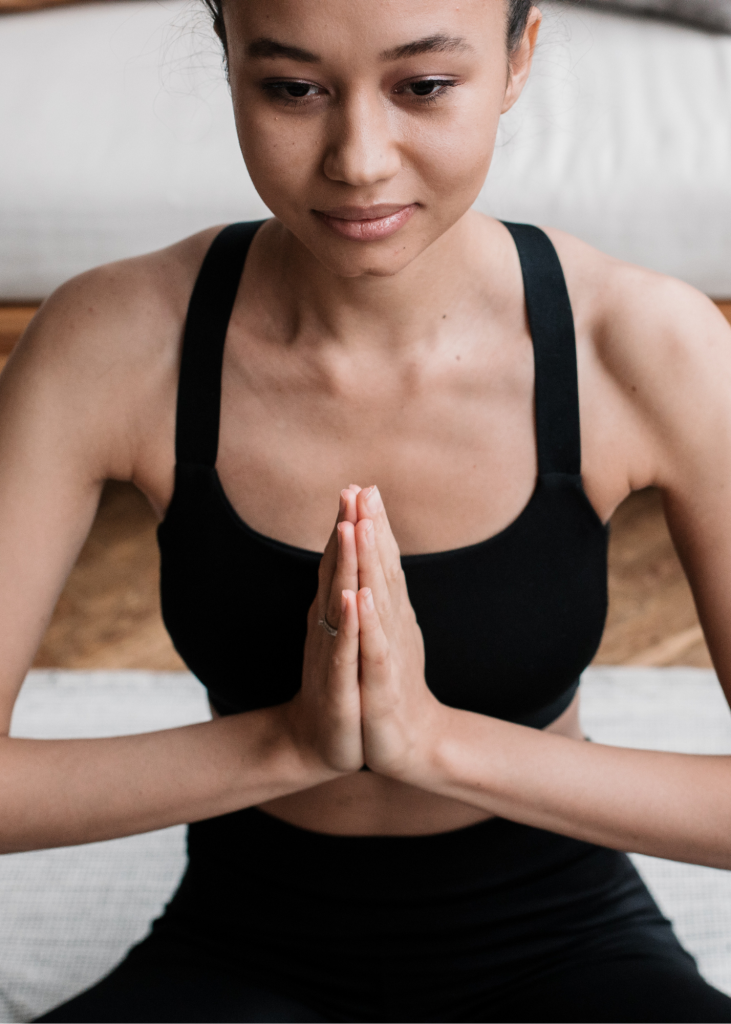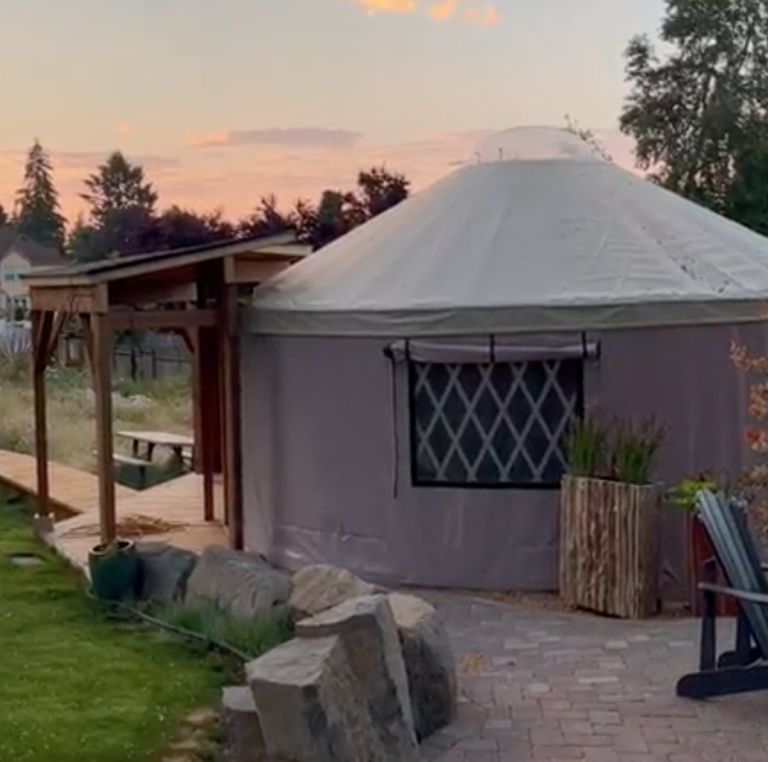 We will be meeting in Vancouver, WA at Connect Wellness Spa. 
They have a beautiful yard where you can experience a sauna, cold plunge or just relax in the loungers. We will be experiencing their new yurt in all its glory! 
Did you know the circle is a symbol of feminine energy? 
There is no better place than a Yurt to dive into the depths of understanding and connecting with your very own feminine.
Join us for an intimate group dinner with Vanessa (max 4 guests + Vanessa!)
What's included:
Dinner is hosted at a local restaurant (not yet chosen)
Dinner is on me, alcohol is on you
Additional Swag you can only get at the After Party!
More time to ask me those questions you couldn't during the event, or just go deeper into whatever you want to know-codependency, mental health, tarot, private coaching, talking to your guides, chakras or just what my life is like!  (I know, I know, you want to ask me about my hair!)
Learn more about the Connect Wellness Spa: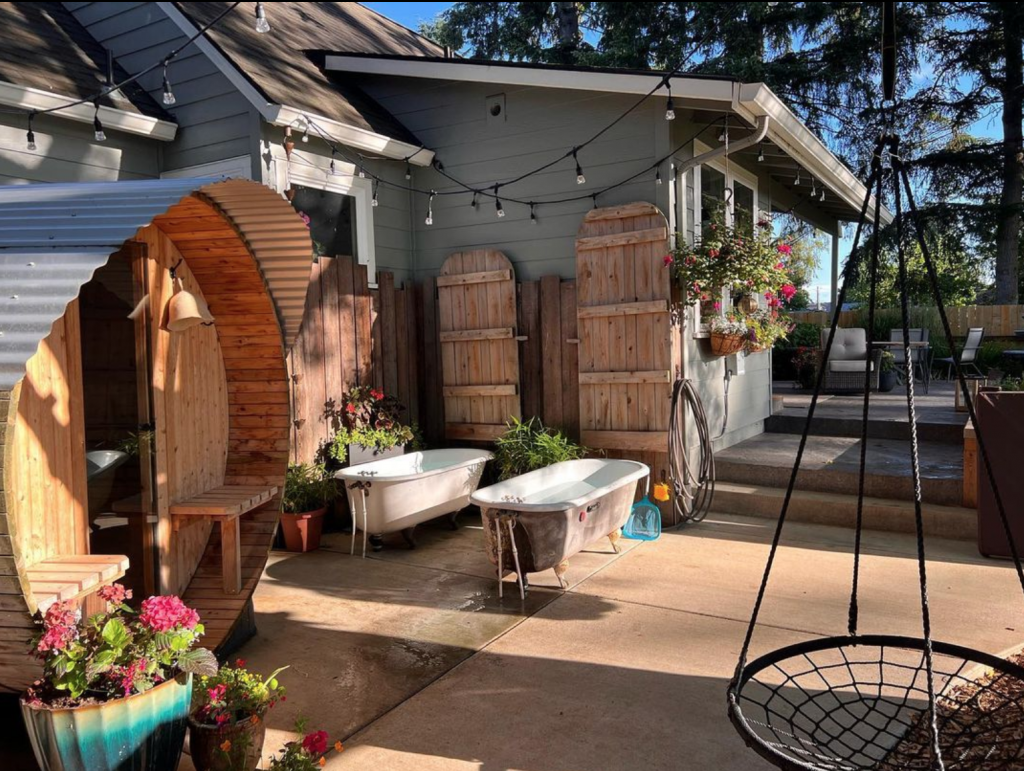 Every time I work with Vanessa it's like Christmas so much abundance and so many gifts of awareness and knowledge. Vanessa has been actively helping me with healing since 2018. This last retreat I took with her was beyond amazing. She went over codependency in way I could see how it applies to my life and ways to heal it. In this retreat she was able to get on a more spiritual level of having our guides connect and clear out what doesn't serve anymore. During the retreat she reminded us how to set boundaries and also the importance of self care. One of my favorite parts of the retreat was she asked us to go outside and grab whatever your intuition guided too. The piece of Mother Earth I collected has continued to be apart of my healing ritual almost weekly. Stop cock blocking your happiness was a very fun part of the day too. Vanessa does such a wonderful job not only explaining, but making sure you fully understand. During the retreat my inner child, inner teenager, and higher self were able to show up in such a safe space. This retreat has got me to the next level in life and I look forward to joining the next retreat. Trust me there were tears, laughs, and a 1000 ah ha moments. Thank you again Vanessa for hosting Activate Retreat.
I've had the absolute pleasure of attending multiple retreats organized by Vanessa. I love the balance she creates of reflective calm, creativity, and sidesplitting laughter. The memories I've made, and lessons I learned with her stick firmly in my heart. She allows space for us to be vulnerable and feel safe and cared for in ways that feel so natural and let me feel grounded in the moment.
Vanessa is a wonderful organizer and planner. I have attended many events she has coordinated, and planned. Everything she's ever planned, whether it is a week-long camp, a stand-alone party, or a multi-month-long learning project is expertly organized, facilitated and most importantly FUN! Vanessa infuses everything that she does with a sense of creativity and joy. Additionally, her instructional manner is kind, generous, and thoughtful. She is able to ease one into understanding with compassion and grace, making the transfer from knowledgeless to knowledgeable an experience of peace and joy.
Attending an event led by Vanessa was transformative and felt like play! Reflecting on the experience now, I see a direct correlation to the ease I feel in parts of my life today. Engaging in processes of discovery and revelation; I have a stronger connection to self, to those I call mine, and my expansive purpose in this world! Thank you Vanessa for creating the space to share in joy and leadership.